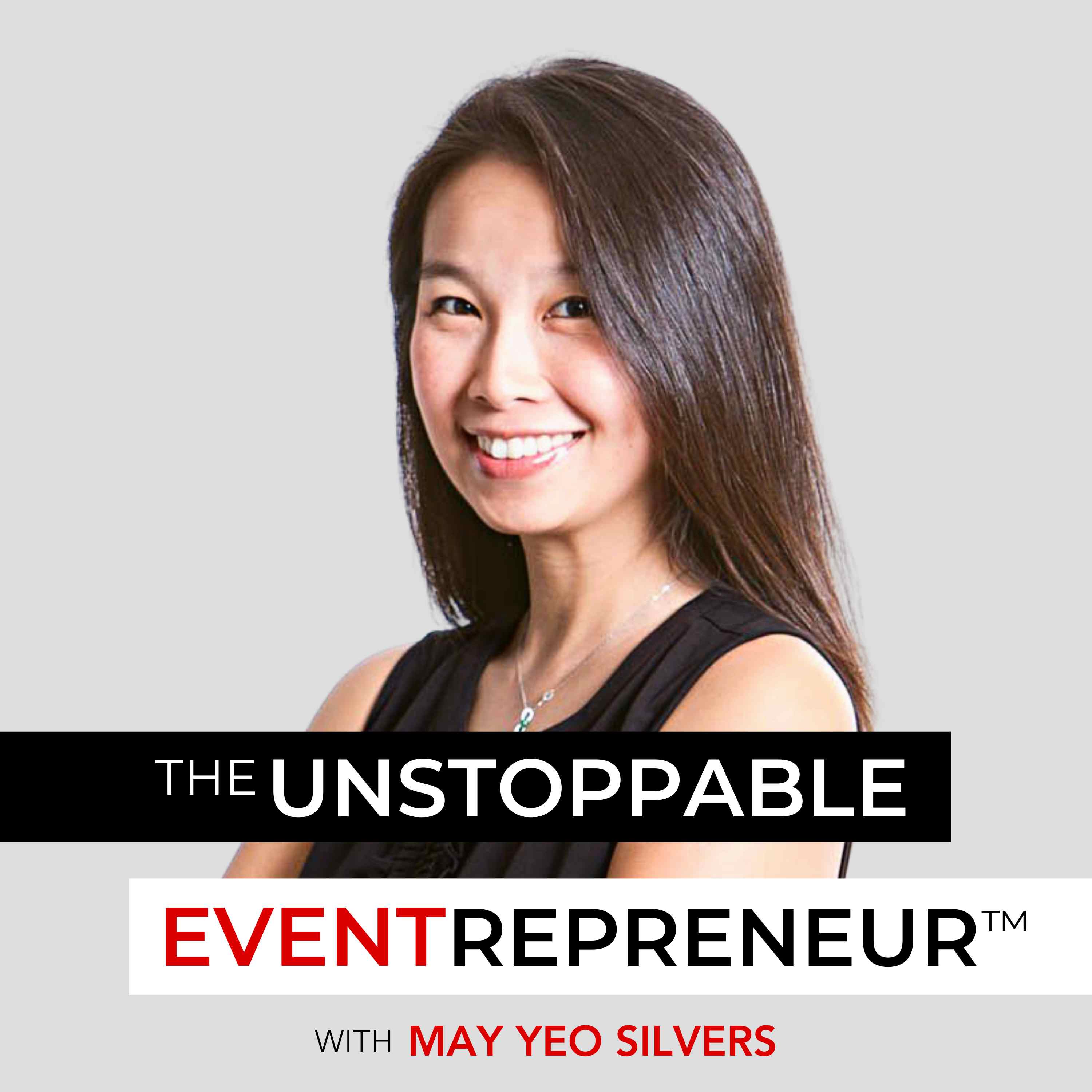 EVENTrepreneur: A person who turns their passion for events into a profitable business. The Unstoppable Eventrepreneur™ Podcast brings you the strategies and tactics you need to build and scale your event planning business. Learn about the thinking and habits you must develop in order to turn your passion for event planning into a full-time job! Learn from a multiple 6-figure event planning veteran, May Yeo Silvers. Her specialty? Her "no sugar coating, giving it to you the way it is" form of communication that breaks down ideas and strategies into actionable step-by-step processes. Tune in, be inspired and get ready to start discovering the untapped potential within you to truly become an Unstoppable Eventrepreneur! For more business tips, strategies and mindset reset, follow along with May: • Join the private facebook group: Events4Anyone: A-Z guide on how to start and grow your event planning business: https://www.facebook.com/groups/events4anyone • Connect with May at: may@events4anyone.com • Website: events4anyone.com • LinkedIn: www.linkedin.com/in/mayyeosilvers • Facebook: www.facebook.com/mayyeosilvers • IG: www.instagram.com/mayyeosilvers • TikTok: https://www.tiktok.com/@mayyeosilvers
Episodes
Thursday Sep 15, 2022
Thursday Sep 15, 2022
Have you ever been ghosted by a lead after sending over a proposal? According to host May Yeo Silvers, the first and last dollar amounts are the only thing your clients will remember. In today's episode, she explains why all event planners must use caution when they are quoting their prices.
Most potential clients will want to know how much it is going to cost them to plan an event. And while it may be easy to give a ballpark number, it is important to understand that a client is going to recognize the first number you give them as a final price. To avoid any price objections, or loss of business, May explains that you need to have a conversation with your client about what their final price is going to be before you send them a proposal. When a lead clearly understands the cost of your fee, supplies, and set up and tear down is, they are less likely to ghost you. 
Tune into this week's episode of The Unstoppable Eventrepreneur™  to learn more about the importance of price transparency so that you can turn your proposals into revenue.  
Quotes
• "When a potential client asks you what your fee is after they have told you their vision of the event, don't expect them to understand that your fee is just for your time."  (07:19-07:30 | May)
• "When you send a proposal over without explaining FIRST what your fee is going to cover and without explaining how much their vision is going to cost, your potential client is just going to assume the very first number that they hear is the number they will see on the proposal." (08:25-08:49 | May)
• "You need to prepare the potential client that your fee may go up or down depending on their final selections." (10:07-10:20 | May)
Links
Connect with me at: may@events4anyone.com
Website: events4anyone.com
LinkedIn: www.linkedin.com/in/mayyeosilvers
Facebook: www.facebook.com/mayyeosilvers
IG: www.instagram.com/mayyeosilvers
TikTok: https://www.tiktok.com/@mayyeosilvers 
FB private group: https://www.facebook.com/groups/events4anyone