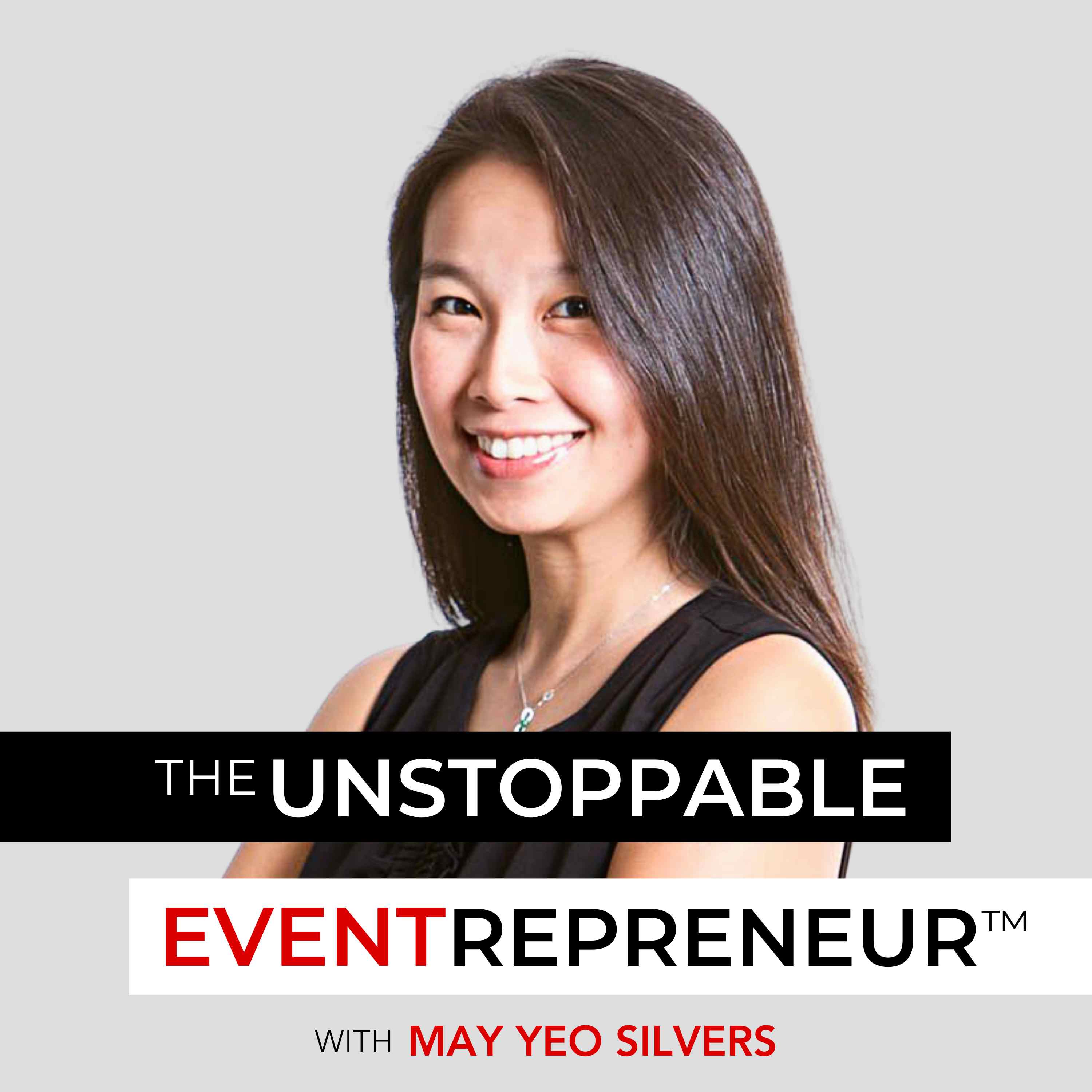 EVENTrepreneur: A person who turns their passion for events into a profitable business. The Unstoppable Eventrepreneur™ Podcast brings you the strategies and tactics you need to build and scale your event planning business. Learn about the thinking and habits you must develop in order to turn your passion for event planning into a full-time job! Learn from a multiple 6-figure event planning veteran, May Yeo Silvers. Her specialty? Her "no sugar coating, giving it to you the way it is" form of communication that breaks down ideas and strategies into actionable step-by-step processes. Tune in, be inspired and get ready to start discovering the untapped potential within you to truly become an Unstoppable Eventrepreneur! For more business tips, strategies and mindset reset, follow along with May: • Join the private facebook group: Events4Anyone: A-Z guide on how to start and grow your event planning business: https://www.facebook.com/groups/events4anyone • Connect with May at: may@events4anyone.com • Website: events4anyone.com • LinkedIn: www.linkedin.com/in/mayyeosilvers • Facebook: www.facebook.com/mayyeosilvers • IG: www.instagram.com/mayyeosilvers • TikTok: https://www.tiktok.com/@mayyeosilvers
Episodes
Thursday Jul 07, 2022
Thursday Jul 07, 2022
As event planners, taking as many classes as possible may seem necessary to expand your business. However, May has not seen the constant student mentality pay off for many industry professionals. In today's episode, host May Yeo Silvers discusses how not to let your continuous searching for the answers hinder your success.
According to May, there's always a reason you can give yourself for why you're not more successful. Whether you think you don't have the education, money, or resources, you always have the power to improve. Instead of constantly learning, May tells her listeners to apply their knowledge and allow themselves the opportunity to grow.
Tune into this week's episode of The Unstoppable Eventrepreneur™ to learn more about the biggest obstacles to your success, learning vs. application, and how you are your biggest asset.
Quotes
• "What's more important than learning is the constant mode of applying what you have learned and evaluating your results after applying what you have learned." (3:13-3:28 | May)
• "Perfection only comes when you refine yourself with what you have learned and constantly audit your progress to see how you can be better." (10:49-11:00 | May)
• "Don't let anyone tell you you're not good enough. The skills and the techniques you can learn, those are your arsenals. But your biggest arsenal is you." (11:32-11:43 | May)
• "Stop being in your own way. Stop being so hard on yourself. We all start from the same point." 14:58-15:09 | May)
• "Entrepreneurship is not for everyone. That's why there's only 1% making the money that the other 99% are trying to make." (18:35-18:42 | May)
Links
Connect with me at: may@events4anyone.com
Website: events4anyone.com
LinkedIn: www.linkedin.com/in/mayyeosilvers
Facebook: www.facebook.com/mayyeosilvers
IG: www.instagram.com/mayyeosilvers
TikTok: https://www.tiktok.com/@mayyeosilvers 
FB private group: https://www.facebook.com/groups/events4anyone