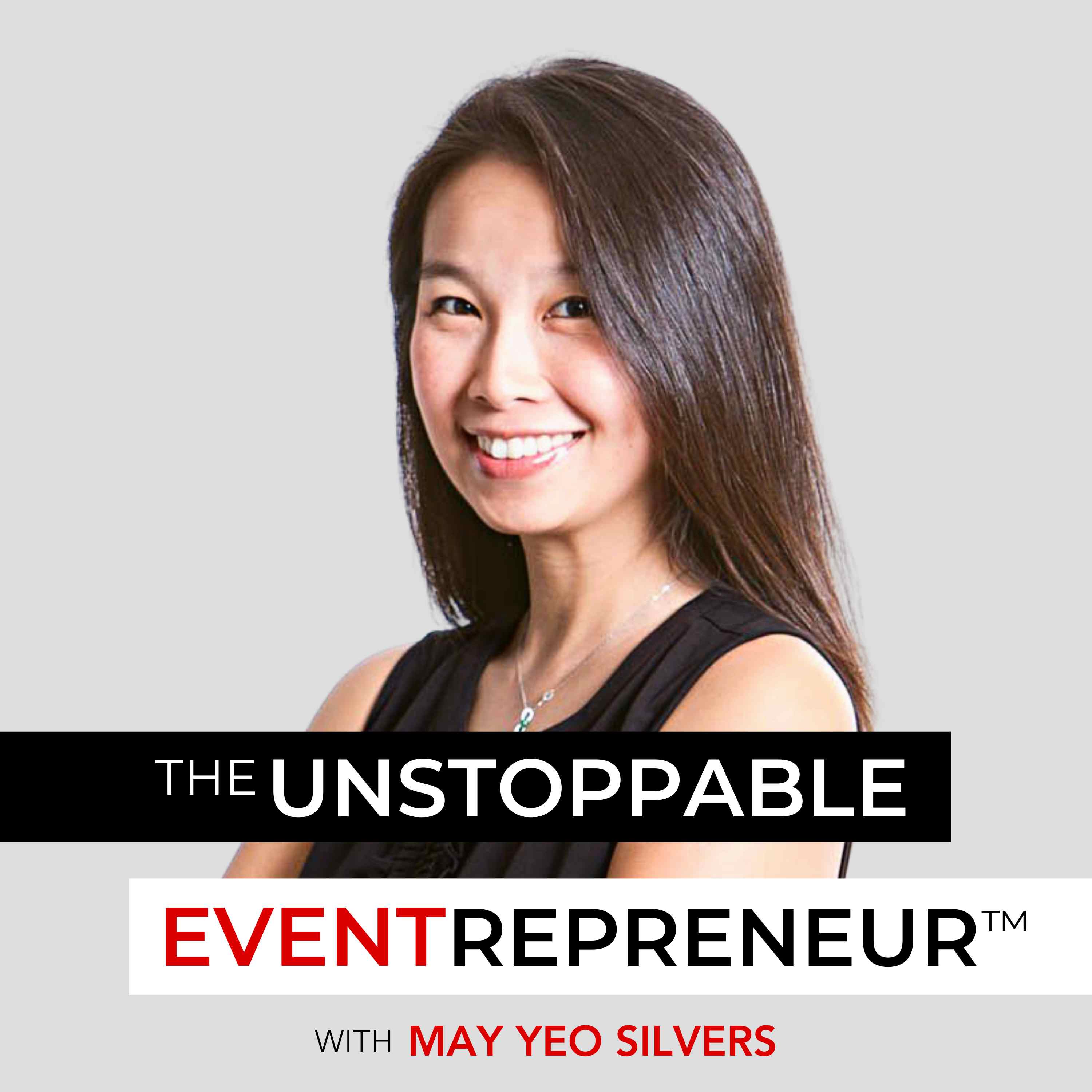 As the previous events director at luxury five-star hotels, host May Yeo Silvers knows the ins and outs of running a venue. In today's episode, she shares her wisdom with listeners who aspire to one day own a venue of their own. 
According to May, before you decide to buy a venue it is first important to be well versed in the event planning industry. Not only do you need to understand what it takes to run a successful event, but you need to be competent in understanding your costs. If you want to own a venue, the best thing to do is spend two to five years building your network within the industry. So that when the time comes for you to open your doors, you will already have your network of partners in the events field and clients lined up wanting to use your venue.
Tune into this week's episode of The Unstoppable Eventrepreneur™ for an in-depth discussion about what it takes to own an event venue.  Learn more about the importance of understanding your costs, location, and networking with industry professionals.
Quotes
• "There are two ways to own a venue. Either you take over a venue that's an already existing facility or you build something from scratch." (02:35-02:51)
• "If you're using any space within the venue that does not directly bring in revenue, that means you are cutting back the amount of space you can actually sell." (10:02-10:11)
• "You definitely want to make sure that your venue fee is priced at a level that supports the law of demand and supply." (14:41-14:50) 
• "Your overhead is going to determine how much you need to charge at least to break even and not lose money. Then you want to look at what the market is charging plus several other factors, like seasonality, to decide how much you want to charge." (17:37-17:50)
• "Owning a venue is a great idea when you already understand how the events industry works." (22:24-22:30)
Links
Connect with me at: may@events4anyone.com
Website: events4anyone.com
LinkedIn: www.linkedin.com/in/mayyeosilvers
Facebook: www.facebook.com/mayyeosilvers
IG: www.instagram.com/mayyeosilvers
TikTok: https://www.tiktok.com/@mayyeosilvers 
FB private group: https://www.facebook.com/groups/events4anyone
Podcast production and show notes provided by HiveCast.fm