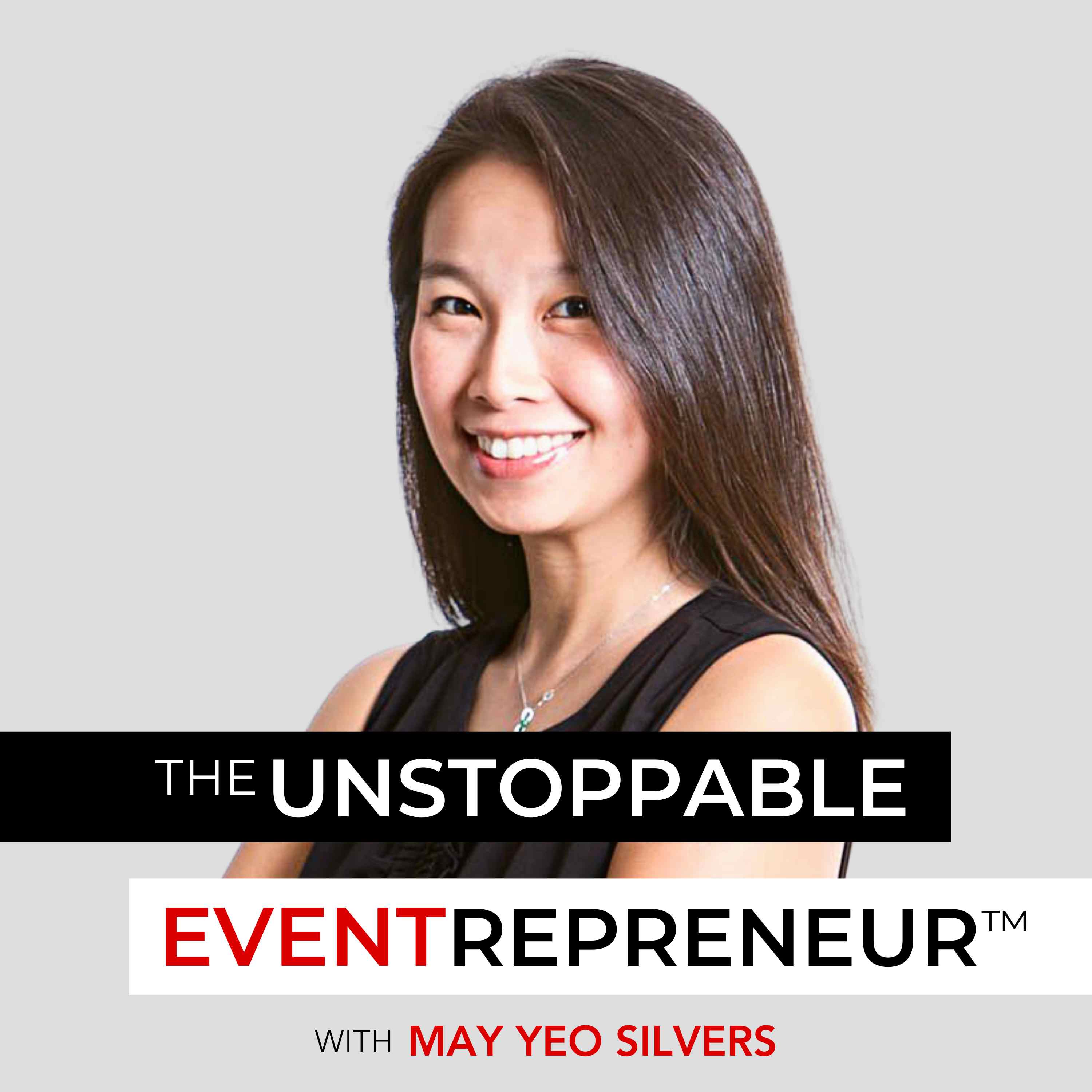 EVENTrepreneur: A person who turns their passion for events into a profitable business. The Unstoppable Eventrepreneur™ Podcast brings you the strategies and tactics you need to build and scale your event planning business. Learn about the thinking and habits you must develop in order to turn your passion for event planning into a full-time job! Learn from a multiple 6-figure event planning veteran, May Yeo Silvers. Her specialty? Her "no sugar coating, giving it to you the way it is" form of communication that breaks down ideas and strategies into actionable step-by-step processes. Tune in, be inspired and get ready to start discovering the untapped potential within you to truly become an Unstoppable Eventrepreneur! For more business tips, strategies and mindset reset, follow along with May: • Join the private facebook group: Events4Anyone: A-Z guide on how to start and grow your event planning business: https://www.facebook.com/groups/events4anyone • Connect with May at: may@events4anyone.com • Website: events4anyone.com • LinkedIn: www.linkedin.com/in/mayyeosilvers • Facebook: www.facebook.com/mayyeosilvers • IG: www.instagram.com/mayyeosilvers • TikTok: https://www.tiktok.com/@mayyeosilvers
Episodes
6 days ago
6 days ago
Are you at the start of your business and trying to decide whether to niche down or be a one stop shop? Host May Yeo Silvers suggests not making a decision right away, but instead, trying everything first to figure out what your passion is. Unless you already know what you do or do not like doing for event planning, you may want to consider being open to doing different type of events and decorations (for event designer and decorator) to have an idea what your REAL passion is after doing these events.
You may be very passionate and want to do it all, but consider that this may not be a sustainable path. If you are creating everything from flower arrangements to balloon arches and have a lot of hands-on activities, it may be difficult to maintain everything. Even if you enjoy doing it all, it will make your business harder to scale and cause you to risk burnout. You don't have to do it all to still be a one stop shop. Decide what you will keep your hands on and then hire vendors to provide auxiliary services.
To determine your niche, you may have to experience planning and executing different events at least a few times before you say YES or NEVER AGAIN. If you find yourself enjoying lots of different niches, really consider whether it is a sustainable path for you to be involved in everything. 
Quotes
• "When you're first starting the business, I would say don't be so quick to want to niche down until you have tried it all to know what your passion is." (5:36-5:48 | May)
• "You may not agree that you want to niche down to only doing one thing, because you have interest in every single thing. So I would suggest that if that's the path that you want to take, considering that it may not be sustainable." (13:07-13:28 | May)
• "If you go through the process of elimination and you still can't eliminate anything, just try it." (16:40-16:46 | May) 
• "You can still be a production house or a one stop shop, but you don't have to do every single part yourself." (22:58-23:04 | May)
Links
Connect with me at: may@events4anyone.com
Website: events4anyone.com
LinkedIn: www.linkedin.com/in/mayyeosilvers
Facebook: www.facebook.com/mayyeosilvers
IG: www.instagram.com/mayyeosilvers
TikTok: https://www.tiktok.com/@mayyeosilvers 
FB private group: https://www.facebook.com/groups/events4anyone