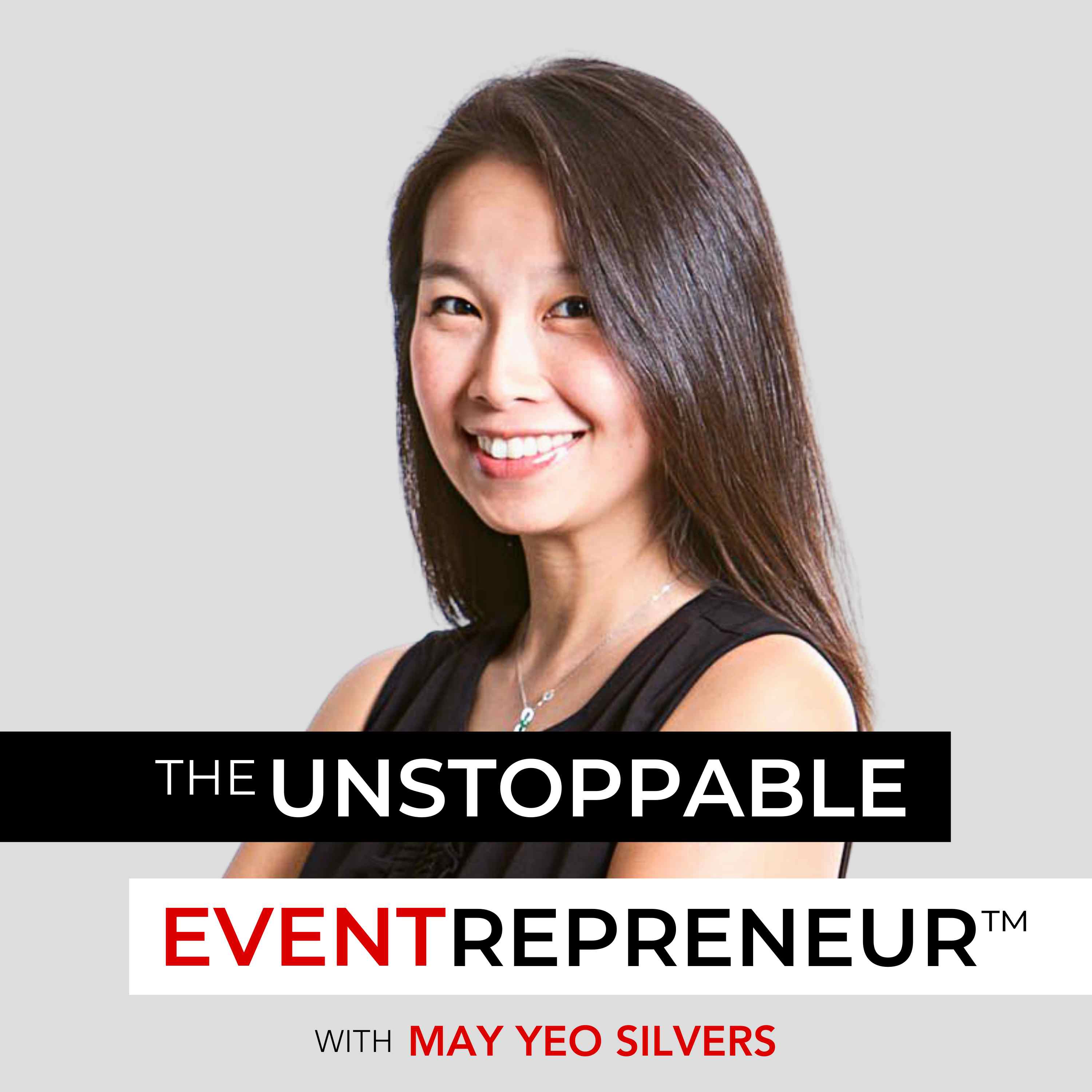 Throughout her years of work, host May Yeo Silvers has encountered just about every situation. Good or bad, every event May has planned has been an opportunity for her to improve the way she runs her business. In today's episode, May takes listeners on a journey from her past to share some of the things she has learned along the way.
May first shares an example of a time when she and her team had to deal with an unruly client. No matter what they did or said, this client was determined to make the situation terrible. Rather than letting her get to them, May told her team to focus on doing what they do best: running a successful event. In the end, you can't always predict or control how things are going to turn out, but you can still show up as the best version of yourself and make the most of every situation.
Tune into this week's episode of The Unstoppable Eventrepreneur™ to learn more about the importance of rolling with the punches, having a positive attitude, and letting every experience be of value to you and your business. 
Quotes
• "What is the point of arguing with someone who is unreasonable? What is the point of focusing on our anger and frustrations if a client is not able to receive what we have to say? So I tell my team to listen with an empathetic ear and heart." (06:06-06:22 | May)
• "For every single contract that I negotiate for my client, I always negotiate with a worst-case scenario mentality." (09:30-09:40 | May)
• "We can't fight Mother Nature so what is the point of getting upset and getting your client upset that the 'perfect-picture ceremony' didn't turn out the way they wanted? You have to roll with the punches." (13:37-13:49 | May)
Links
Connect with me at: may@events4anyone.com
Website: events4anyone.com
LinkedIn: www.linkedin.com/in/mayyeosilvers
Facebook: www.facebook.com/mayyeosilvers
IG: www.instagram.com/mayyeosilvers
TikTok: https://www.tiktok.com/@mayyeosilvers 
FB private group: https://www.facebook.com/groups/events4anyone
Podcast production and show notes provided by HiveCast.fm