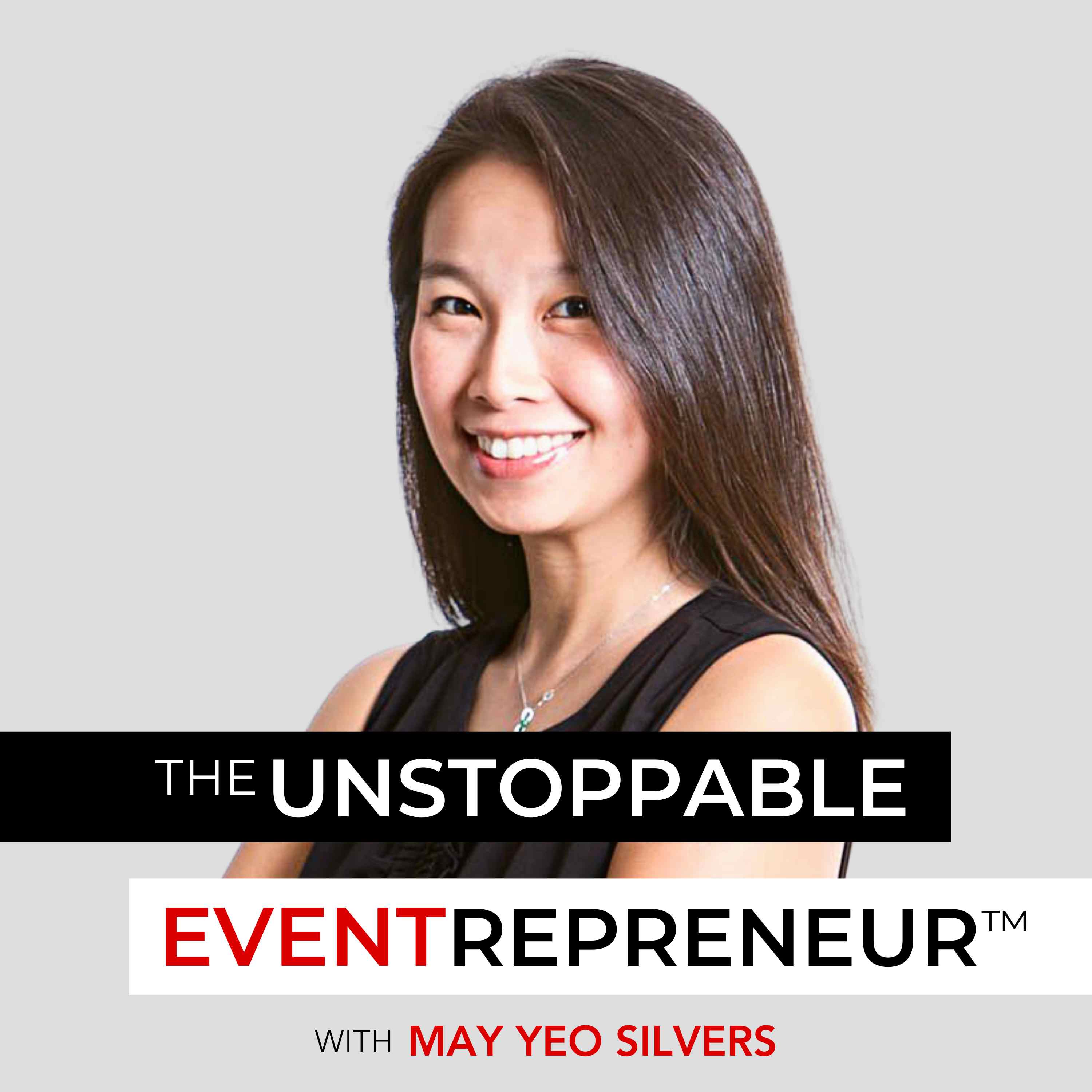 EVENTrepreneur: A person who turns their passion for events into a profitable business. The Unstoppable Eventrepreneur™ Podcast brings you the strategies and tactics you need to build and scale your event planning business. Learn about the thinking and habits you must develop in order to turn your passion for event planning into a full-time job! Learn from a multiple 6-figure event planning veteran, May Yeo Silvers. Her specialty? Her "no sugar coating, giving it to you the way it is" form of communication that breaks down ideas and strategies into actionable step-by-step processes. Tune in, be inspired and get ready to start discovering the untapped potential within you to truly become an Unstoppable Eventrepreneur! For more business tips, strategies and mindset reset, follow along with May: • Join the private facebook group: Events4Anyone: A-Z guide on how to start and grow your event planning business: https://www.facebook.com/groups/events4anyone • Connect with May at: may@events4anyone.com • Website: events4anyone.com • LinkedIn: www.linkedin.com/in/mayyeosilvers • Facebook: www.facebook.com/mayyeosilvers • IG: www.instagram.com/mayyeosilvers • TikTok: https://www.tiktok.com/@mayyeosilvers
Episodes
Thursday Apr 21, 2022
Thursday Apr 21, 2022
"Whether you are selling a product or a service, people buy from someone who they know, like, and trust," says host May Yeo Silvers. In today's episode, May shares tips on how to help your potential clients feel safe investing their time and money into you.
When a cold lead buys a service, they are entrusting their money with someone that they don't even know. While this can be a scary and uncertain decision, there are ways you can make potential clients feel better about their decision. According to May, the most important thing to do is be empathetic. Whether that be sharing a past client's experience, or finding a way to personally relate to them, you need to place yourself in their shoes. Once you understand where they are coming from, you will be able to close sales calls more effectively. 
Tune into this week's episode of The Unstoppable Eventrepreneur™ to learn how to build a know, like, and trust relationship with your potential clients so they feel safe investing in you.
Quotes
• "Whether you are selling a product or a service, people buy from someone who they know, like, and trust." (01:21-01:31)
• "When you're buying a service, you're actually entrusting your hard-earned money on someone that you don't really even know." (02:07-02:16)
• "At the end of a sales conversation, your goal is to make the other person feel comfortable and safe to buy from you." (04:06-04:16)
• "Testimonials are great, but if you don't understand the decision-making journey that your potential buyer is battling with, you will not be able to easily close the sale." (16:43-17:00)
Links
Connect with me at: may@events4anyone.com
Website: events4anyone.com
LinkedIn: www.linkedin.com/in/mayyeosilvers
Facebook: www.facebook.com/mayyeosilvers
IG: www.instagram.com/mayyeosilvers
TikTok: https://www.tiktok.com/@mayyeosilvers 
FB private group: https://www.facebook.com/groups/events4anyone