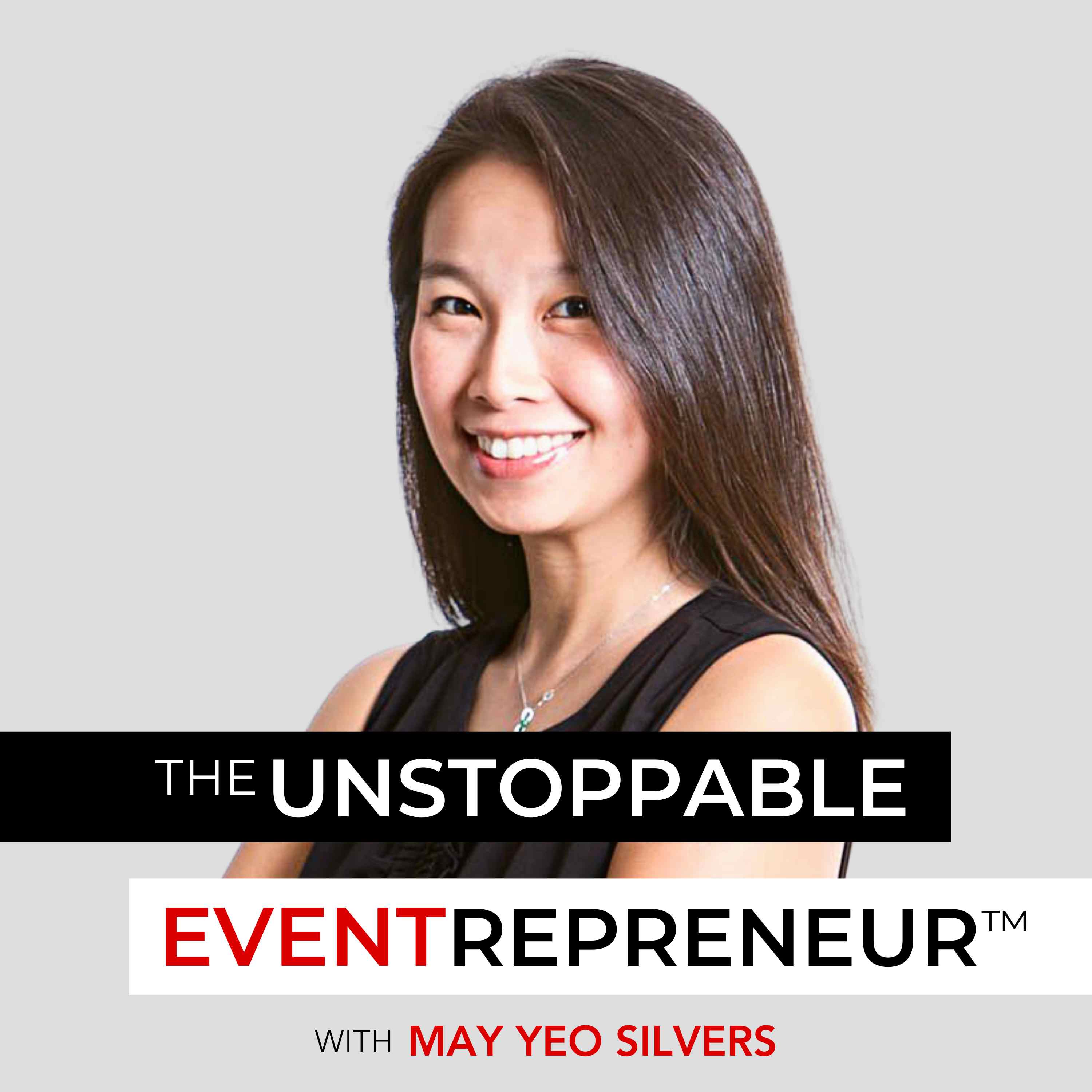 Have you structured your business to run efficiently if you needed time to step away? According to host May Yeo Silvers, if you're answer is no, you really need to reconsider how you run your business. In today's episode, May discusses the importance of structuring your business for sustainable success.
It wasn't until May came down with COVID that she realized she had set her company up for long-term success.  With years of consistency, showing up for her clients, and training a competent staff, when May needed to take time to recover from her illness it did not negatively impact her business in the slightest. At the end of the day, the best way to ensure success in your company is to structure it to run independently of you. 
Tune into this week's episode of The Unstoppable Eventrepreneur™ to learn more about the impact of COVID on May's business, the importance of consistency, and why it is so important to structure your business in a way that isn't solely dependent on you. 
Quotes
• "Because of how I've shown up day in and day out for my business every single Wednesday without fail, when I had to cancel or pivot to stream a podcast, I didn't get any heat from anyone." (10:14-10:43 | May)
• "I was so happy that people were so understanding and that my team members were able to step up and take over coaching and client fulfillment. I knew then that I have built a business that is self-reliant." (11:36-11:56 | May)
• "It took COVID for me to applaud myself for structuring my business in a way that I don't have to worry whether or not I am here." (13:27-13:39 | May)
• "Your people have  to understand your vision and how to execute that vision. That's how you're able to scale." (15:00-15:07 | May)
Links
Connect with me at: may@events4anyone.com
Website: events4anyone.com
LinkedIn: www.linkedin.com/in/mayyeosilvers
Facebook: www.facebook.com/mayyeosilvers
IG: www.instagram.com/mayyeosilvers
TikTok: https://www.tiktok.com/@mayyeosilvers 
FB private group: https://www.facebook.com/groups/events4anyone
Podcast production and show notes provided by HiveCast.fm