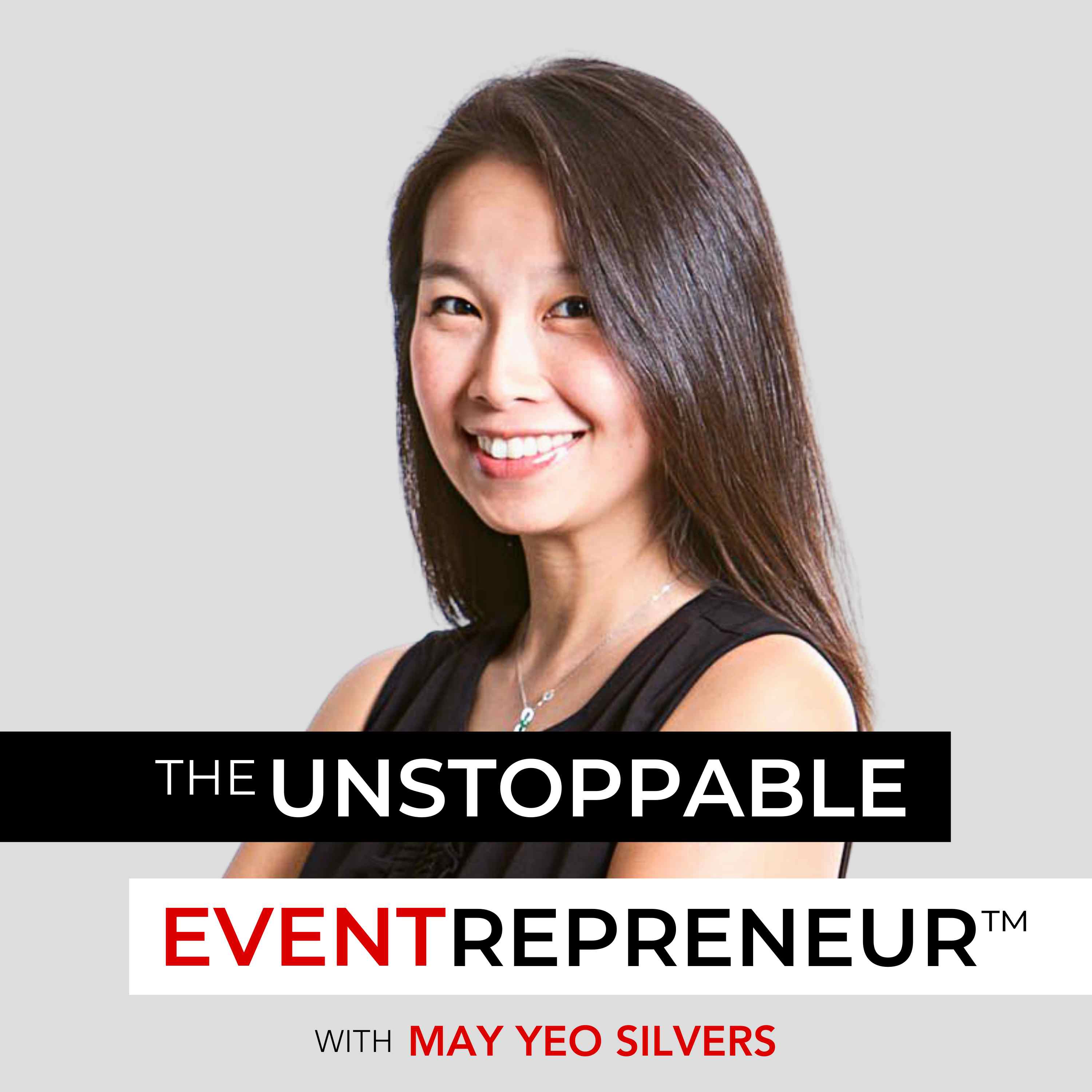 In episode 8,, host May Yeo Silvers taught listeners how to appropriately price their hourly rate. But many people still beg the question: should I change how I charge for different event services? In today's episode, May answers this commonly asked question.
Whether you are an event planner, lawyer, photographer, or any other type of business owner, the best way to charge for your services is to figure out your hourly rate. If you plan to travel for an event, you will still charge your hourly rate. The only difference is that you would ask your clients to reimburse you for any additional money you have to spend to get there. At the end of the day no matter the type of service you are providing whether it be full service, partial service, or decorating, your hourly rate should account for any type of work you may have to do
Tune into this week's episode of The Unstoppable Eventrepreneur™ to learn more about the difference between fees and expenses and why sticking to your hourly rate is the best way to charge your clients, regardless of the type of event. 
Quotes
• "If you really have the passion and belief that what you do is going to make a difference in someone's life or event, you will show up for your business no matter how you feel." (02:26-02:38)
• "Knowing your hourly rate is fundamental to how you should charge for all kinds of services." (05:39-05:44)
• "You always use the same fundamental principle to charge for any type of events services you're providing." (05:54-06:02)
• "A destination event is no different than a regular event. The only difference is you probably have to travel but the planning is still the same." (09:36-09:48)
• "Expenses are expenses. Your fees are your fees. Expenses are not a profit, they are an expense that needs to be reimbursed." (11:04-11:10)
Links
Connect with me at: may@events4anyone.com
Website: events4anyone.com
LinkedIn: www.linkedin.com/in/mayyeosilvers
Facebook: www.facebook.com/mayyeosilvers
IG: www.instagram.com/mayyeosilvers
TikTok: https://www.tiktok.com/@mayyeosilvers 
FB private group: https://www.facebook.com/groups/events4anyone
Podcast production and show notes provided by HiveCast.fm