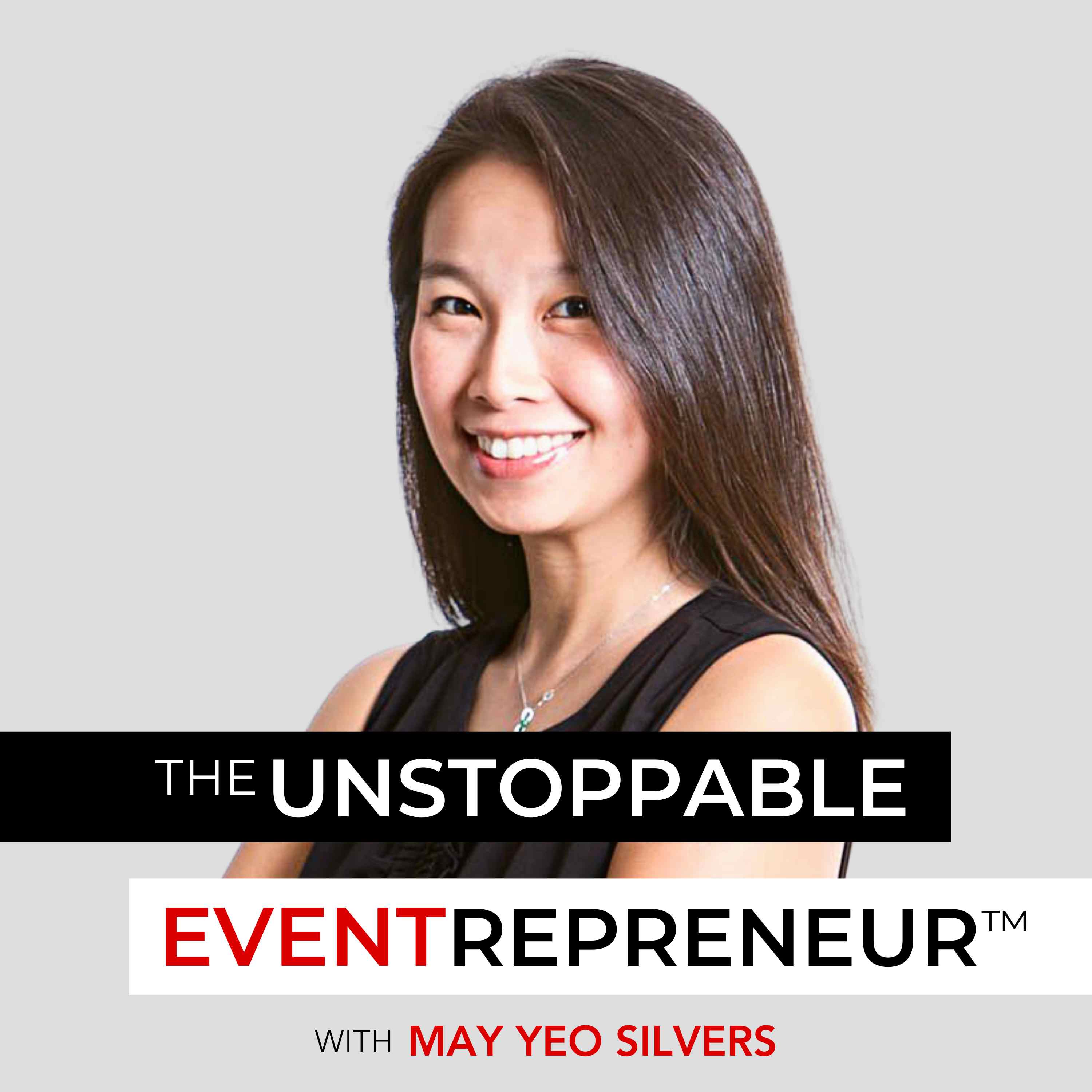 EVENTrepreneur: A person who turns their passion for events into a profitable business. The Unstoppable Eventrepreneur™ Podcast brings you the strategies and tactics you need to build and scale your event planning business. Learn about the thinking and habits you must develop in order to turn your passion for event planning into a full-time job! Learn from a multiple 6-figure event planning veteran, May Yeo Silvers. Her specialty? Her "no sugar coating, giving it to you the way it is" form of communication that breaks down ideas and strategies into actionable step-by-step processes. Tune in, be inspired and get ready to start discovering the untapped potential within you to truly become an Unstoppable Eventrepreneur! For more business tips, strategies and mindset reset, follow along with May: • Join the private facebook group: Events4Anyone: A-Z guide on how to start and grow your event planning business: https://www.facebook.com/groups/events4anyone • Connect with May at: may@events4anyone.com • Website: events4anyone.com • LinkedIn: www.linkedin.com/in/mayyeosilvers • Facebook: www.facebook.com/mayyeosilvers • IG: www.instagram.com/mayyeosilvers • TikTok: https://www.tiktok.com/@mayyeosilvers
Episodes
Thursday Apr 07, 2022
Thursday Apr 07, 2022
"What is the point of having your own business when it's like having a job?" asks host May Yeo Silvers. In today's episode, May discusses ways you can build your business to fit the lifestyle of your dreams.
According to May, the best way to build a business that supports your desired lifestyle is to set financial goals that align with your personal goals. If you don't want to work a million hours a week, you will likely need to raise your fees, hire a staff, and attract high-end clients. At the end of the day, if you don't operate a sustainable business, then there really isn't a reason to own a business. 
Tune into this week's episode of The Unstoppable Eventrepreneur™ to learn more about the importance of evaluating your goals, increasing your fees, and building a team so you can align your financial and lifestyle goals and operate a sustainable business.
Quotes
• "A lifestyle business is a business that you can blend into the lifestyle that you're trying to build for yourself and your family." (01:32-01:44)
• "I built my business to where I can show up to work where I want when I want. I am not restricted to a certain schedule, and I am not restricted to showing up to a particular place at a certain time unless I choose to.' (03:05-03:26)
• "If you're not charging what you're supposed to charge, you're working all these events, and you're not making the amount of money that you want to make, that's a problem." (15:11-15:18)
• "When you're building a business, you're building a legacy that needs to be sustainable." (17:36-17:39)
Links
Connect with me at: may@events4anyone.com
Website: events4anyone.com
LinkedIn: www.linkedin.com/in/mayyeosilvers
Facebook: www.facebook.com/mayyeosilvers
IG: www.instagram.com/mayyeosilvers
TikTok: https://www.tiktok.com/@mayyeosilvers 
FB private group: https://www.facebook.com/groups/events4anyone