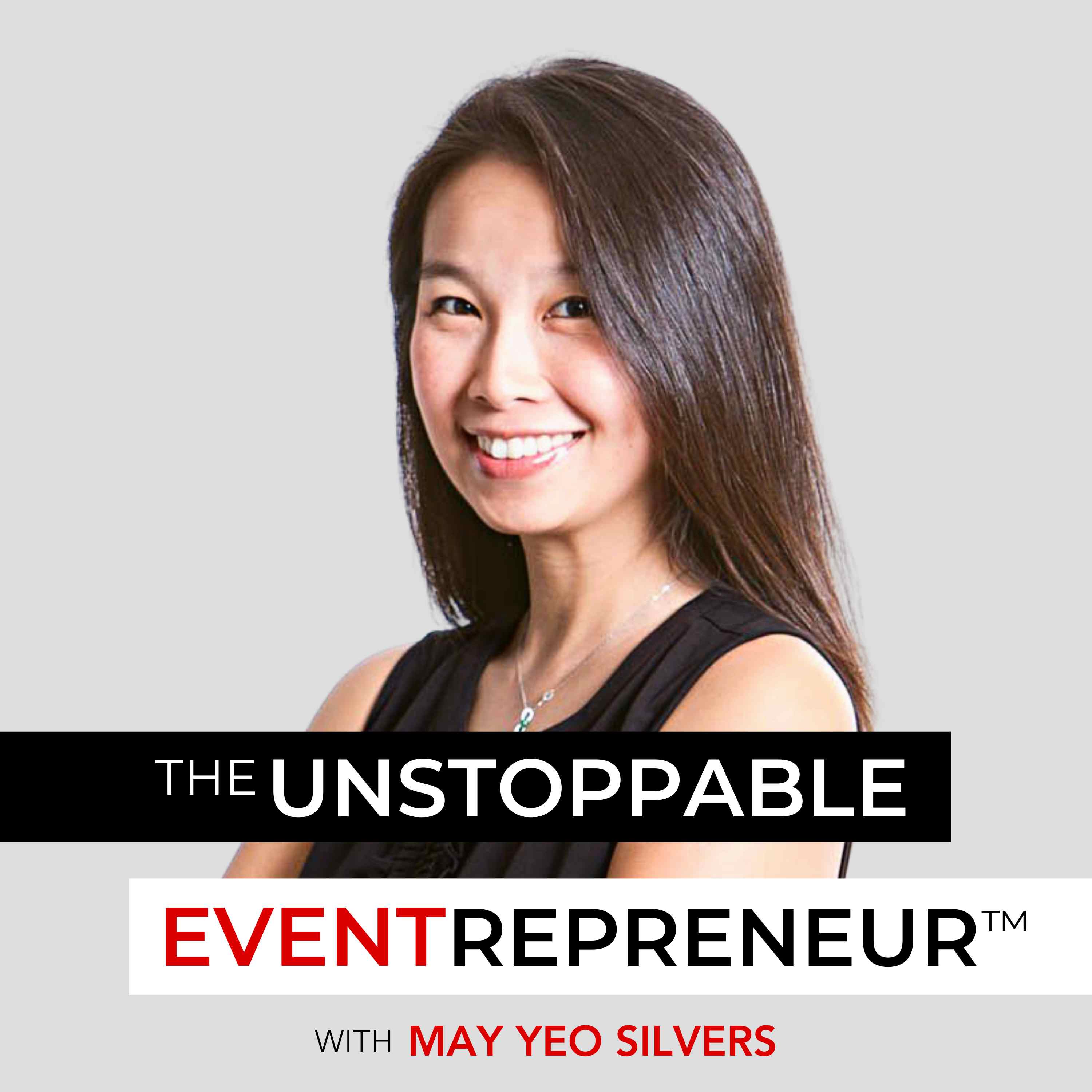 EVENTrepreneur: A person who turns their passion for events into a profitable business. The Unstoppable Eventrepreneur™ Podcast brings you the strategies and tactics you need to build and scale your event planning business. Learn about the thinking and habits you must develop in order to turn your passion for event planning into a full-time job! Learn from a multiple 6-figure event planning veteran, May Yeo Silvers. Her specialty? Her "no sugar coating, giving it to you the way it is" form of communication that breaks down ideas and strategies into actionable step-by-step processes. Tune in, be inspired and get ready to start discovering the untapped potential within you to truly become an Unstoppable Eventrepreneur! For more business tips, strategies and mindset reset, follow along with May: • Join the private facebook group: Events4Anyone: A-Z guide on how to start and grow your event planning business: https://www.facebook.com/groups/events4anyone • Connect with May at: may@events4anyone.com • Website: events4anyone.com • LinkedIn: www.linkedin.com/in/mayyeosilvers • Facebook: www.facebook.com/mayyeosilvers • IG: www.instagram.com/mayyeosilvers • TikTok: https://www.tiktok.com/@mayyeosilvers
Episodes
Thursday Jun 30, 2022
Thursday Jun 30, 2022
If you're an event planner, it may be frustrating when your clients don't share your vision. However, the best event planners understand that their job is to listen to their clients' needs. In today's episode, host May Yeo Silvers discusses how to not expect others to live up to your expectations. 
According to May, it is the event planner's duty to elevate an event, but not at the cost of your clients' wishes. Although you may want to make an event look as beautiful as possible, it's important to understand that other people may have a different idea of what an amazing event needs. Instead of ignoring your client's wants in favor of your own, May tells the listeners to not force feed their vision onto anyone, but rather respect people's individual priorities.
Tune into this week's episode of The Unstoppable Eventrepreneur™ to learn more about managing your expectations, why event planners have higher standards, and how to accept that not everybody wants what you want.
Quotes
• "We get so excited that all we care about is the vision in our head, and we stop paying attention to what the client really wants." (4:19-4:28) May)
• "The best event planner is an event planner who truly understands your clients' priorities and vision. Your job is to inspire them and elevate the event. But your most important job is to listen to your clients' needs and really understand what they really want." (9:19-9:39) May) 
• "I can't force feed people what my version of a best life is. I need to tell myself that not everybody wants what I want." (12:06-12:17) May) 
• "We don't know what is the best for anyone. So as a service provider, all we can do is to pay close attention to what each client's wants, needs, and priorities are." (13:42-13:55) May)
Links
Connect with me at: may@events4anyone.com
Website: events4anyone.com
LinkedIn: www.linkedin.com/in/mayyeosilvers 
Facebook: www.facebook.com/mayyeosilvers
IG: www.instagram.com/mayyeosilvers
TikTok: https://www.tiktok.com/@mayyeosilvers 
FB private group: https://www.facebook.com/groups/events4anyone